逛膩了Siam區的大型百貨了嗎?其實在曼谷還有許多附有特色的小型百貨,雖然Center World,Siam Paragon,Siam Center或MBK很好逛,可以讓你逛到鐵腿,但說真的~那些地方老泰國人很少去,大多都是"時髦泰國年輕人"或者是觀光客才會去,一般我最常跑的區域是藍甘杏區(สถานีรามคำแหง)(Ramkhamhaeng) 藍甘杏路週邊其實也有許多道地夜市及2家The Mall百貨公司,但這篇重點並不是講藍甘杏區,藍甘杏區留著改天在為您介紹,今天要講的是BK Magazine推薦曼谷最佳的小型社區購物中心,其中幾間我還算挺常去的,尤其是 THE Nine,為什麼我喜歡逛那些小型百貨呢?說真大部分都不小算很大,但與那些出名百貨比來我們就將就將他歸類為小型購物中心吧~
每每去到Siam區總是得花半天時間,大家都知道泰國有個舉世知名的特產,就是"塞車",所以若非真有必要我會儘量少去,但又經常得帶朋友拜四面佛所以也不得不跑,所以我還是喜歡逛這些"很少外國人的百貨公司"享受優閒逛街的樂趣~OK聽完了我一堆廢話後就來今日主題吧........................................請看~
裡頭只有簡單介紹有興趣的朋友可以點選網頁慢慢參觀~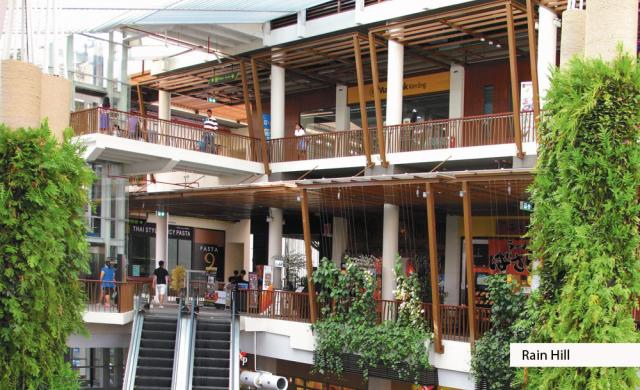 The Nine Neighborhood Center
999 Rama 9 Rd. 02-620-7485-6 www.thenine.co.th
There's no supermarket and the wine bar options are particularly uninspired. Grab some Southern Thai food on the 2/F and a hot chocolate at Duc de Praslin.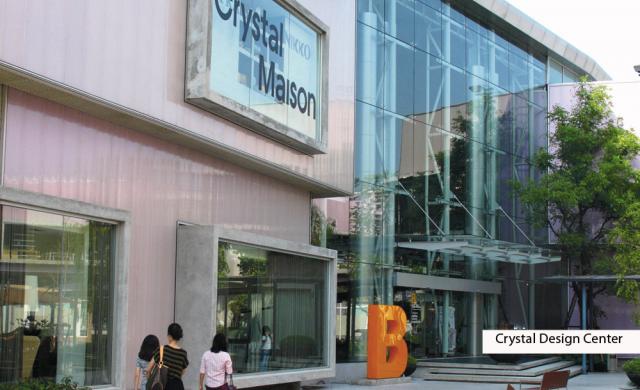 Crystal Design Center
1420/1 Praditmanutham Rd., 02-101-5999
Divided into two sections, Phase 1 is heavy on home decor and furniture, while Phase 2 is a more varied mix of lifestyle options. Huge and far, CDC remains a cool hangout thanks to Est. 33 and The Aston Gastro Bar.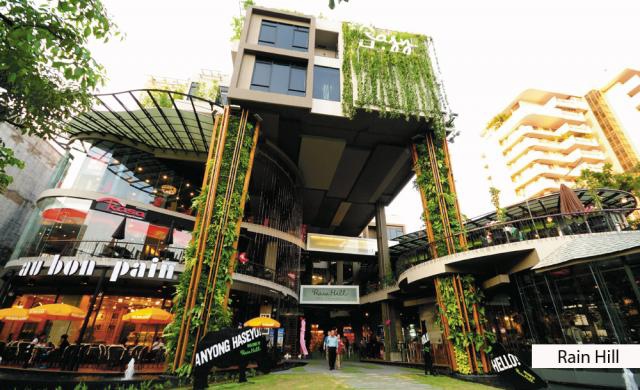 Rain Hill

Sukhumvit Soi 47, 02-260-7447
Japanese dining options abound in this small but well-formed mall, as well as a rather sexy looking branch of Wine Connection and a couple of cute cafes. The great downtown location, cascading water, funky little boutiques and a small supermarket make it pretty hip and happening spot, too.
Aree Garden

T.O.U. Development Co., Ltd. Soi Aree Samphan 11 (opposite Mininistry of Finance), 02-278-3258. www.areegarden.com
Located at the end of Soi Aree Samphan, this small, lush hangout spot is home to Mahuna bookstore, HOBS, Polka Dot Cafe and sushi bar Sakana. Also, don't forget to check out their Saturday Market which offers some craftworks, secondhand accessories and more.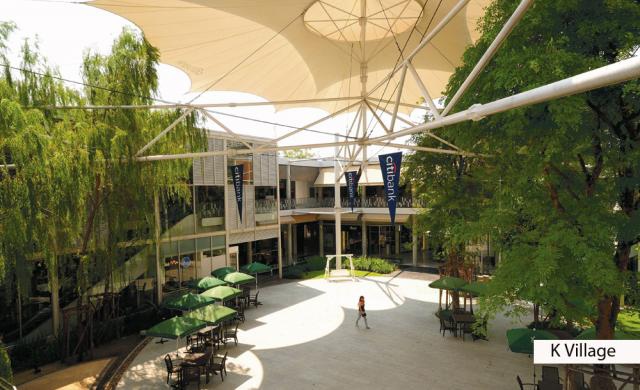 K Village

93, 95 Sukhumvit Soi 26. 02-258-9919/-21. www.kvillagebangkok.com
This well-rounded mall packs in standalone fashion boutiques, a cool bar (Five) and a supermarket/fresh market making it a decent community option.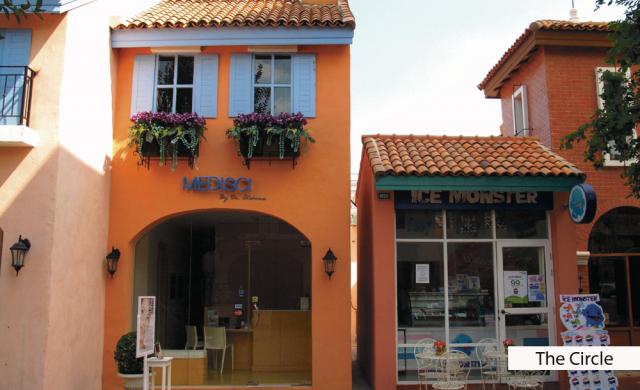 The Crystal

Praditmanutham Rd. 02-101-5959.
Set as part of the luxury housing development project Crystal Park, The Crystal is the first community mall in this area and brings a standard roundup of chain stores: Starbucks, iStudio, Tops Market and even a Falabella.
Nawamin Festival Walk - Nawamin City Avenue

299 Prasertmanukit Rd., Sena Intersection, 02-660-9020.www.facebook.com/NawaminFestivalWalk
Nawamin Festival Walk, located right next to Nawamin City Avenue, reeks of some misplaced middle-American outdoor theme park (there's even a giant windmill at the entrance). You've got your wine bistros, your Japanese sweets and even a French-Vietname eatery, Red Basket.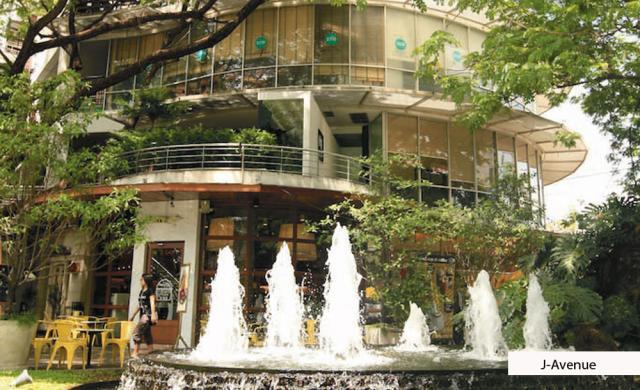 J-Avenue

Thonglor Soi 15 bangkok, 02-660-9000
This veteran community mall is the real deal, with a true neighborhood following, and a selection of shops catering to their hiso tastes, from imported brand bags to cutest dessert shops—and one of the more handsome Greyhound Cafes.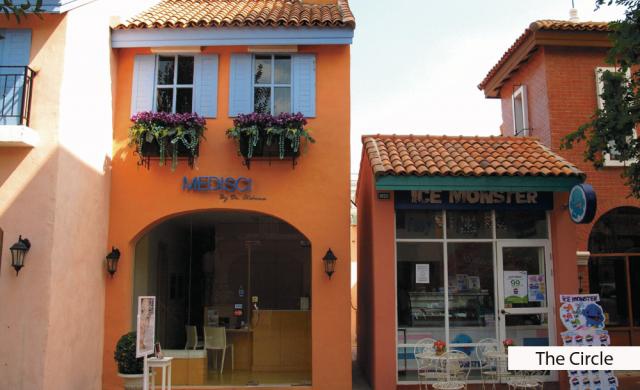 The Circle

39 Ratchapruek Rd., 02-865-6850. www.thecircle.co.th
The Circle is one of the first lifestyle malls that brought a touch of hip to Thonburi. With its Palio-esque design and more than 200 shops including fashion boutiques and cafes like Greyhound, Peony Tea Room and Pancake Cafe, the buzz is still on.
The Walk

Ratchaphruek Rd, 084-910-5654. www.thewalk.co.th
Finally, over-crowded The Circle has a potential rival, this one with air-con. The outside looks like CDC or Chic Ministry (on Praditmanoontham Rd.) but the inside is, unfortunately, more like the basement section of Paradise Park or The Paris floor at Terminal 21. Furthermore, most of the restaurants are chains so don't expect cute indies places. Even the supermarket is a Big-C.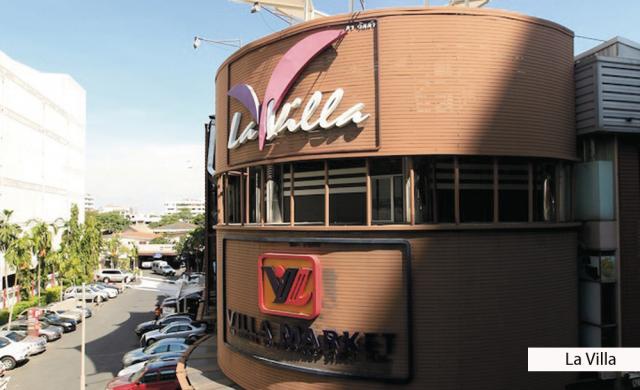 La Villa

356 Phaholyothin Rd. 02-273-1995. BTS Ari
Their Mac Cafe occasionally carries secondhand Apple gear, there's a Villa Supermarket, a branch of After You and a few fashion boutiques lurking in the back of the ground floor. Too bad the dining options are so lackluster.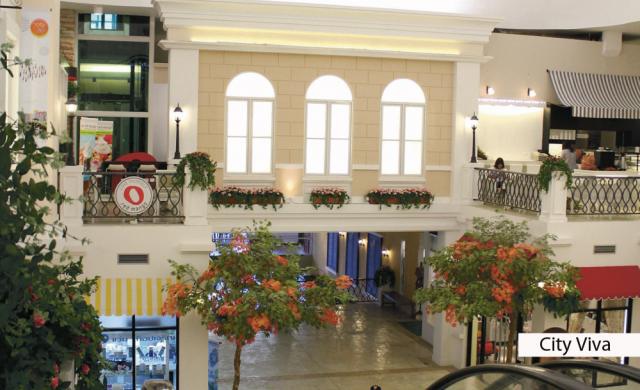 City Viva

58 Narathiwat Ratchanakarin Soi 6, 02-676-9601. www.thecityviva.com
Situated in the heart of the CBD, close to Chong Nonsi, this place is a little sketchy in terms of its focus. Still, a supermarket and some interesting restaurants, notably the surprisingly good Wine Fusion and the informal pub atmosphere of Bloc Beer & Bistro, do pull in the after office crowd.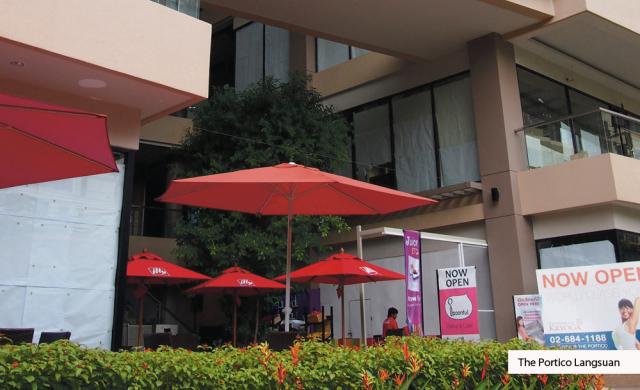 The Portico Langsuan

31 Soi Langsuan, Ploenchit, 02-652-1968. BTS Chitlom.
The Portico is a petite space mostly devoted to cafes and restaurants, although there is a yoga studio in there, too. Don't miss Masatomi Patisserie, where Japanese influences and French techniques are combined for subtler and lighter variations of pastry classics.
Park Lane

Sukhumvit Soi 61, BTS Ekkamai, 02-3821580-85, 02-3821587-99.www.parklanebangkok.com
Close to the BTS this place is Hi So with a capital H, but is actually more community than most. A large supermarket with pharmacy and bakery means it does provide the basics, but there are also plenty of Japanese restaurants, high fashion boutiques and even a doggy cafe as well. If you have kids, then Play Time on the top floor is a lifesaver and means you can drop them off while enjoying an imported brew at Pint with its pub vibe downstairs.