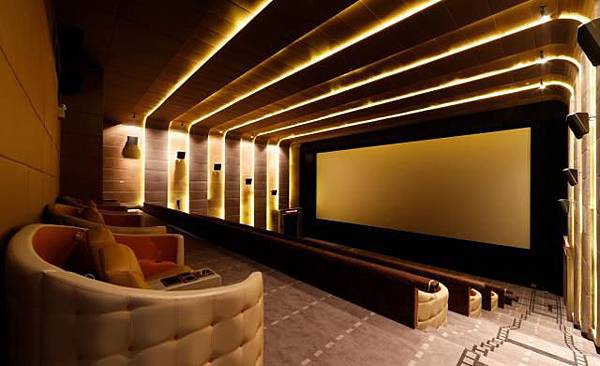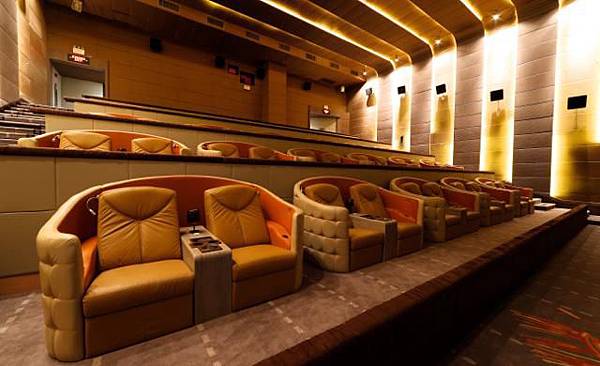 Embassy Diplomat Screens
Central Embassy, 02-160-5999, www.embassycineplex.com
Price: from B900/person
Designed by the international architect firm Rockwell Group Europe, the five new VIP cinemas, each with about 30 seats, boast the latest Real DXL technology, promising sharp screenings and high quality audio. Featuring a spacious lounge and a bar with a wine cellar serving wine and Champagne, the Embassy Diplomat Screens offers a movie concierge service with well-trained staff to take care of your every need. The cinema's big comfortable adjustable reclining sofas are quite similar to those first class chairs used in leading airlines as they recline just like a bed with duvet and pillows. The chairs come equipped with adjustable light, a call button for a butler, a bag hanger and USB ports that let you put your electronic devices on charge while you enjoy the movie. On top of that, you can enjoy unlimited drinks from your own fridge, well-stocked with soft drinks and Heineken. Tickets include a welcome set that you can choose from: a) alcoholic drink and almonds, b) savory food set from Dean & DeLuca or c) a set of delightful desserts from The Oriental Shop. Additional drinks like cocktails or beer are available from B100 per drink. One cinema also has its own bar.
Enigma at Paragon Cineplex
Siam Paragon, 02-129-4635, www.majorcineplex.com
Price: B3,000/couple
Still one of the most prestigious cinemas in Bangkok, Enigma has spacious sofa beds that let you lay down amid pillows and blankets while watching a movie with a glass of wine in hand. It offers a good degree of privacy and home comfort in quality theater surroundings. The ticket includes food, too: choose from dishes like ham and crispy bacon garlic chili spaghetti, savory crepes and desserts like carrot pineapple cream cheese and berry panna cotta. You also can order additional drinks like cocktails at B150, Singha beer at B70 and wines starting from B750 per bottle.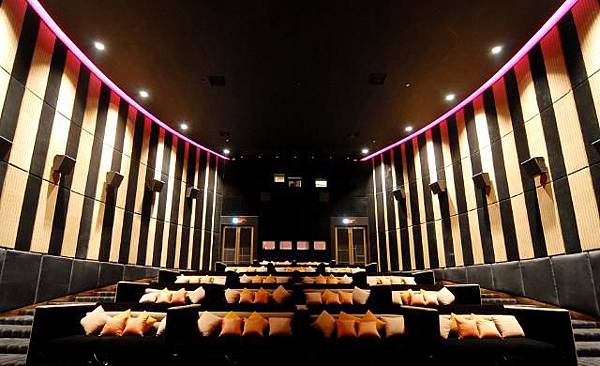 Bangkok Airways' Blue Ribbon Screens at Paragon Cineplex
Siam Paragon, 02-129-4635, www.majorcineplex.com
Price: B1,000/person or B1,700 per couple
Named after its sponsor, the Bangkok Airways' Blue Ribbon Screens offer comfy adjustable reclining armchairs with blankets and pillows that you can make into a bed if you like. So take off your shoes and jump in the chair, then wrap yourself with a blanket for full relaxation. Though the armchairs make it a little difficult to snuggle up, you can still enjoy the privacy as each couple's seating is set in a good distance away from each other. Ticket includes a 15-minute massage and a perk you can choose from Starbucks' coffee and tea sets, popcorn and soft drink or you can choose to enjoy red wine with almonds or coffee and cakes at the lounge. Apply for M-Generation card at the counter for B100 and you can use it get discounts of B100 per seat each time for a year.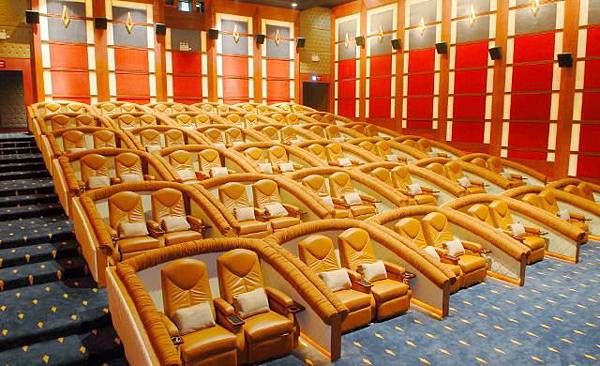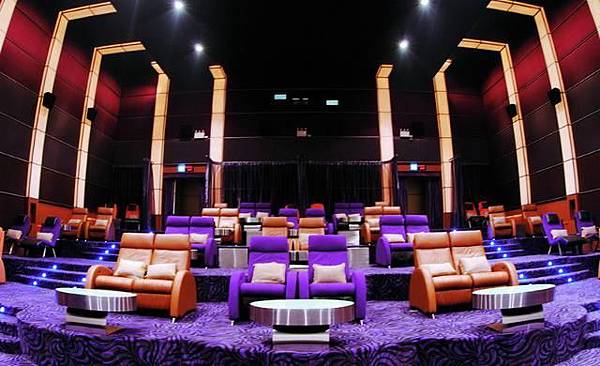 BSC Diamond Screens at Esplanade Cineplex
Esplanade Shopping Mall, 02-515-5555, www.majorcineplex.com
Price: B600/person
Set in the Esplanade shopping mall next to MRT Thailand Cultural Centre, the BSC Diamond Screens offer the comfort of adjustable reclining armchairs similar to the ones at the Bangkok Airways' screens. One cinema has only 48 seats so you can enjoy the privacy at their comfortable chair that come with a blanket and a pillow. Ticket includes popcorn and your choice of drink from the menu which includes wines and juices.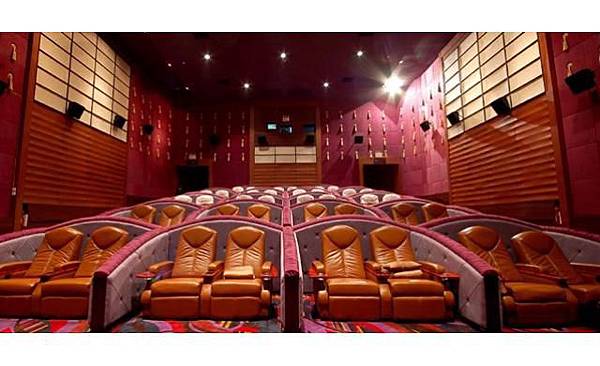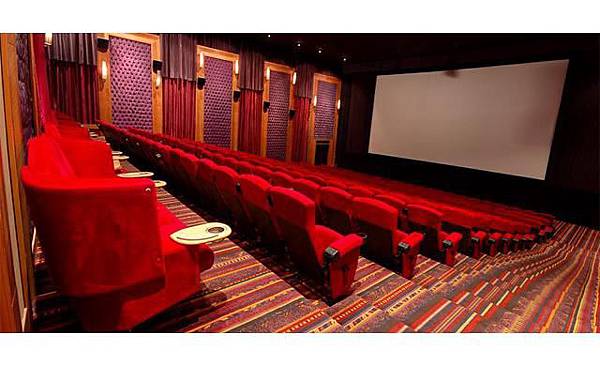 SF Cinema First Class
02-268-8888, www.sfcienmacity.com
Price: B700/person
One of Thailand's leading cinema groups, SF offers elevated cinema experience at four locations in Bangkok including Central World, Central Ladprao, Central Rama 9 and Central Chaengwattana. Each branch comes equipped with adjustable reclining armchairs, a blanket and pillows that you can lay down on the comfy chair at 180 degrees to enjoy the movie. Ticket includes a meal at a lounge before the movie time, as well as unlimited popcorn and soft drinks in the cinema during the movie. Alcoholic beverages are available at additional cost.