去曼谷不難看見燈火通明的露天酒吧街,沒錯泰國人就是愛開喝
推薦17個在曼谷啤酒BAR讓你有一堆開喝的理由~

1. Beervana Glasses
They release a new one each year, and have previously collaborated with some of Bangkok's best artists including Anon Pairot. For 2014, Beervana has moved upmarket with a
Teku glass.
Originally designed for the Italian craft brewer Baladin in 2006, and already considered the official beer-drinking glass of Italy, the outwardly curved shape is said to perfectly capture and release the aroma of a good beer. It doesn't look too shabby, either. Available at B250 through free membership at Beervana's Craft Beer Club on
www.seekbeervana.com
.
---

Goodbye cutesy bistro Line-Up. Hello craft-beer-pouring, comfort food-serving Beer Bridge (1/F, Portico, 31 Soi Lang Suan, 02-652-1979. BTS Chit Lom). Modelled after a spacious beer cellar, this new project from Chef Chalee Kader of Surface has a stellar list of over 100 beers from across the world, from American Deschutes Inversion IPA (B260) to the strong and palatably bitter Belgian St Bernardus Abt 12 (B290). Mark down the grand opening party on Oct 10-11.
---

Fillets
3. Asahi Super Cold Dispensers
Life doesn't just have to be about craft beer. One of our favorite mainstream labels, Asahi, has upped its draft game with a new style of tap currently available at just a handful of Bangkok restaurants (including
The Beer Bridge
and
Fillets
, both at Portico on Langsuan). The beer is literally frozen at -4 degrees Celsius before being poured to produce a glass of super-smooth beer with an almost jelly-like texture.
---

Tasting Room
4. Mikkeller's New Head Chef and Beer Delivery Service
The culinary creations of Chef Dan Bark, former sous chef of the 2-Michelin-starred Grace restaurant in Chicago, pair nicely with the excellent draft beer at Danish import bar
Mikkeller
(26 Ekamai Soi 10, 02-381-9891. Open daily 5pm-midnight. BTS Ekkamai.
www.fb.com/mikkellerbangkok
). For those who'd rather drink at home, Mikkeller has also launched a delivery service named
Tasting Room
(
www.tastingroombkk.com
, 02-381-9891), which runs from noon-midnight. It's not cheap, with a minimum delivery fee of B200, but then neither are Mikkeller's beers.
---

This new bar (16 Sukhumvit Soi 23, 02-661-3220. Open daily 2pm-12am. BTS Asoke) sells craft beers—and only craft beers—with 20 labels on tap rotating monthly and 50 bottled varieties. No one's telling how long it might be there, but for now the focus is on hoppy, high-alcohol-content IPAs. The salty, grapefruit-like Anderson Valley Blood Orange Gose (starting at B260 per glass) is well worth a try, served in Beervana's aforementioned Teku glass. Stay up to date with events and which beers are on tap at
on.fb.me/1lS8RBO
.
---
6. The Big Spooky Sausage Fest at Fatty's
What could be better than Halloween, Oktoberfest and loads of sausages all on the same night? This is exactly what
Fatty's Diner and Bar
(598/66 Asoke Din Daeng Rd., 081-438 7221. Open Tue-Sun 4pm-midnight) is proposing on Oct 31's Big Spooky Sausage Fest, which will feature a beer-chugging contest, live bands, at least two varieties of homemade sausage and a prize for best costume.
---

7. Niche Beer Ville's Unleash Your Craft Spirit Competition
Home brewing might be illegal in Thailand without a license, but that hasn't deterred
Niche Beer Ville (
482 Praditmanoontham Rd., 02-515-1232-3. Open daily 4pm-midnight) from holding a competition to look for the country's finest basement beer. At Niche Beer Ville on
Oct 18,
a 20-seat panel of judges will decide who comes out on top from 20 homespun beer recipes. Every B500 spent on food and drink at either Niche Café or Niche Beer Ville between now and Oct 14 puts you in the running to sit on that panel. Winners announced on Oct 16.
---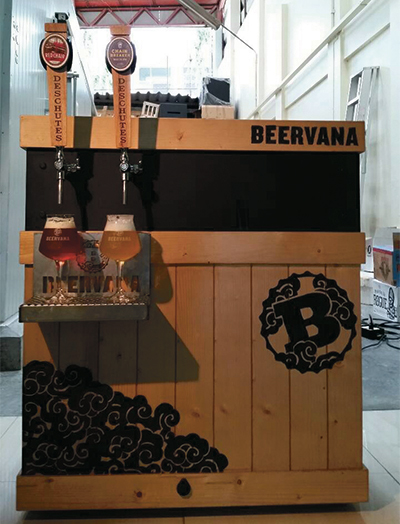 Keezer
8. Beervana's Keezer Keg
Since craft beer is not filtered or pasturized, kegs need to be kept cold long before the beer makes its way into your glass—something few places in Bangkok do. The Beervana team has created a solution: the Keezer. Basically, it's a freezer chest, wrapped in a nice wood and steel package, fitted with draft-pouring hardware and placed on wheels. This old home brewer's secret has been deployed at several of Beervana's favorite bars across the city:
CRAFT
(Sukhumvit Soi 23),
Opposite Mess Hall
(Sukhumvit Soi 51),
S'mores
(Groove @ CentralWorld, Rama 1 Rd.),
Shuffle
(Rainhill, Sukhumvit Soi 47),
White Beer'd
(Crystal Design Center, Praditmanutham) and
El Osito
(Mahatun Plaza). More bars to follow.
---

El Osito
9. The Beervana, El Osito and La Monita Birthday Bash
Yes, more news from Beervana. This time in partnership with the first two restaurants who bought into their vision of a craft beer-feuled Bangkok,
El Osito
and
La Monita
(Mahatun Plaza, 888/23-24 Phloen Chit Rd., 02-651-4399. BTS Phloen Chit). To celebrate their second anniversary in business together and thank their customers, they are throwing a giant bash at El Osito on
Oct 18
(6pm-late) with DJs, bands, a free barbecue and, of course, plenty of craft beer.
---
10.Oktoberfest Deals
Through Oct 15, The Landmark Hotel (138 Sukhumvit Rd., 02-254-0404. BTS Nana) celebrates Oktoberfest with German specialties like crispy pork knuckle with sauerkraut, various sausages, meatloaf and plenty of German beers. Party House One Restaurant at Siam@Siam (865 Rama 1 Rd., 02-217-3000. BTS National Stadium) celebrates, too, with a deal to share with your buddies. From 11:30am-midnight, five bottles of local beer are just B399, or B999 for five bottles from imported brands. You also get a complimentary pretzel. Until Nov 30, Centara Grand at CentralWorld's Ginger restaurant (Rama 1 Rd., 02-100-6255. BTS Chit Lom) is also offering an Oktoberfest buffet every Friday night at B1,995 per person, which includes free-flow Paulaner draught.
---
11. Wishbeer's Beer Club
The
Wishbeer
(
www.wishbeer.com
) home delivery service brings imported beers, glasses and jugs to your door. Launched last year, they already have a selection of nearly 500 imported labels, and manage around 300 orders per month. Their Beer Club (B1,130 per month, per person) offers discounts, tasting invitations and the odd complimentary bottle with deliveries.
---
12. Erdinger Oktoberfest Edition
It's citrusy, it's foggy, it's got a deliciously carbonated white head, and it only comes out once a year. 2014's
Erdinger Oktoberfest Edition
has a biscuit-like aroma of toasted malts and wheat as well as clean notes of lemongrass. Available straight to your door through
Wishbeer.com
.
---

You Bahn
13. You Bahn's Gab Glaem
What tastes better than beer? Beer accompanied by fried stuff. The new shophouse-turned-bar
You Bahn
(Soi Phra Chan, Witthayu [Wireless] Rd., 095-546-9163) not only has a decent beer lineup—L'Omaia, Weihenstephaner—but also features some quality
gab glaem
(Thai pub grub). Drop in from 6:30-8pm for the buy-two-get-one-free Singha promo, and order the roasted chicken with spicy Zaap You Bahn (B169).
---

14. The Self-Pour Beer Wall at Sway
Located in Thonglor's clubbing hub,
Sway
(Arena 10, Thonglor Soi 10, 02-711-6052. BTS Thonglor) is the kind of bar you hit before partying it up. The real highlight is Thailand's first ever self-serve beer wall in collaboration with, you guessed it, Beervana. The wall's 12 taps work on a card system, where customers swipe their card across a reader before their choice of beer begins to pour. Standout drops include Rogue and Anderson Valley. Their chicken wings (B150 for 6 pieces) aren't shabby either, available in an unbeaten 22 different flavors.
---

15. Sapporo on Tap
Just across the road from Iron Fairies,
Sapporo Bar
(Sukhumvit Soi 55 [Thonglor], between sois 10 and 12, 02-185-2526. Open daily 5pm-2am. BTS Thonglor) is one of the few places offering its namesake beer on tap (B159/330ml), accompanied by a suitably Japanese soundtrack of J-rock and inter alt-rock. Pull up a seat at the long counter bar and enjoy the complimentary edamame.
---

Quince
16. Kiwi Beers
Craft beer isn't just about Oregon. Thanks New Zealander head chef, Blair Mathieson,
Quince
(Sukhumvit Soi 45, 02-662-4478. BTS Phrom Phong.
www.fb.com/quincebangkok
) now stocks one of his home country's finest drops. Tuatara Bavarian Hefe (B240) is made from Weinstephan yeast and has a distinct flavor of ripe banana, vanilla and cloves. The sweetness and cloudy color are said to be the result of an extra portion of wheat in the mash.
---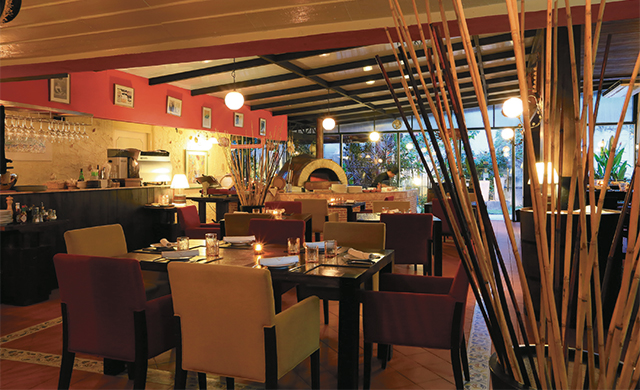 Il Bolognese
17. Pacific B&B's Italian Offerings
Italy is as good at beer as it is red wine. A fact that hasn't gone unnoticed by Pacific B&B (
www.fb.com/pacificbb
), who've brought to Bangkok some of the best Italian craft beers such as Menabrea, Birra Roma, Birradamare and Olmaia. Find them at Italian restaurants such as
Il Bolognese
(Naradhiwas Soi 7),
diVino
(Soi Thonglor), Rocket Coffeebar and Lady Brett (Sathorn Soi 12), or on the grocery shelves of
Dean & Deluca Mahanakhon
(BTS Chong Nonsi).
- See more at: http://bk.asia-city.com/restaurants/news/17-reasons-drink-beer-bangkok-october#sthash.VRnNPaiT.dpuf