Neilson Hays Library

Neilson Hays Library閱讀間

泰國國家圖書館

地址在下面~自己找

First opened in 1922, the library is not only a symbol of the neighborhood's long history, but was actually a gift of love by Dr Heyward Hays to his wife. Designed by Italian architect Mario Tamagno, whose notable works also include Hualamphong Station and Ananta Samakhom Throne Hall, it was given "Historic Landmark" status in 1986 by the Association of Siamese Architects. Apart from the beautiful wood-clad 20,000-book library, there's also the gallery Rotunda and a children's corner inside. Meanwhile, the spacious garden contains The Garden Gallery and Café. Membership is required.
Pridi Banomyong Library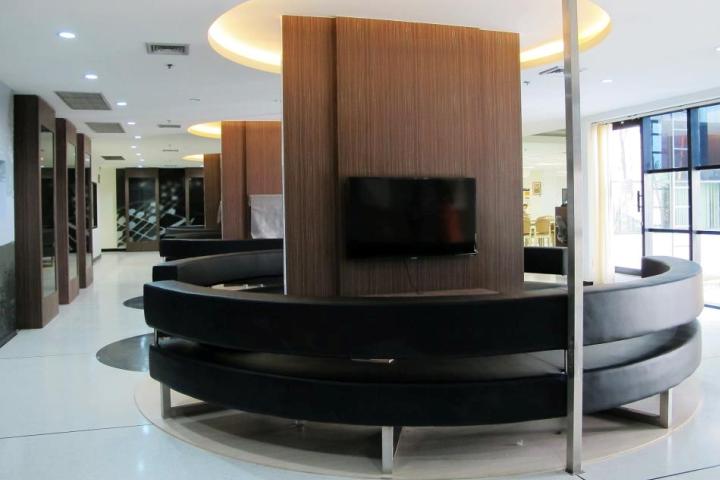 After having to evacuate thousands of books during the Bangkok flood three years ago, the underground Pridi Banomyong library was then renovated to become a more modern-looking venue. The new space still boasts an immense collection of materials related to social science. Given it's situated near the riverside at Thammasat University (Ta Prachan Campus), this also means you can clear your head by the Chao Phraya River after long hours of reading. It's practically the only library around you can visit by ferry, not to mention the food in the neighborhood is consistently great.
Thammasat University, Ta Prachan Campus, 2 Prachan Rd., 02-613-3544. Open Mon-Fri 8am-9:30pm; Sat-Sun 9am-9:30pm.

After a six-year stint in New York working for various art institutions, Narawan "Kyo" Pathomvat returned to her homeland and channeled her love of books through The Reading Room, a non-profit contemporary art resource center that houses over 1,000 art books, monographs, exhibition catalogues, art magazines, and electronic media. Set on the top floor of a three-story shophouse, it has the vibe of a cozy living room. Though you'll often see art enthusiasts lounging at the bookshelves and students studiously working on their laptops on bean bags, it's not just a library; the place also holds regular talks, reading sessions, exhibitions and film screenings.
Lumpini Public Library

Bangkok's first public library has been open for over 50 years. Located on the north side of Rama 4 Road, it's often overlooked by those jogging around the park. The vintage building holds over 30,000 books and audio-visual educational materials available for everyone.
Lumphini Park, behind King Rama VI Statue, Ratchadamri Rd., 02-252-8030. Open daily 8:30am–9pm. Sun and public holidays 9am-5pm. MRT Lumphini.
Art Library at BACC

Even if you visit the BACC a lot, there's a good chance you've missed this library sat under the ground floor. The Art Library may not feature the most artsy décor nor the most impressive collection of art books, but it does display a decent number of contemporary art magazines and exhibition catalogs. It's quiet, too, and rarely crowded. There's free Wi-Fi and a compact kid's corner, too.
L/F Bangkok Art and Cultural Centre, Open Tue-Sun 10am-7:30pm. BTS National Stadium. www.bacc.or.th
National Library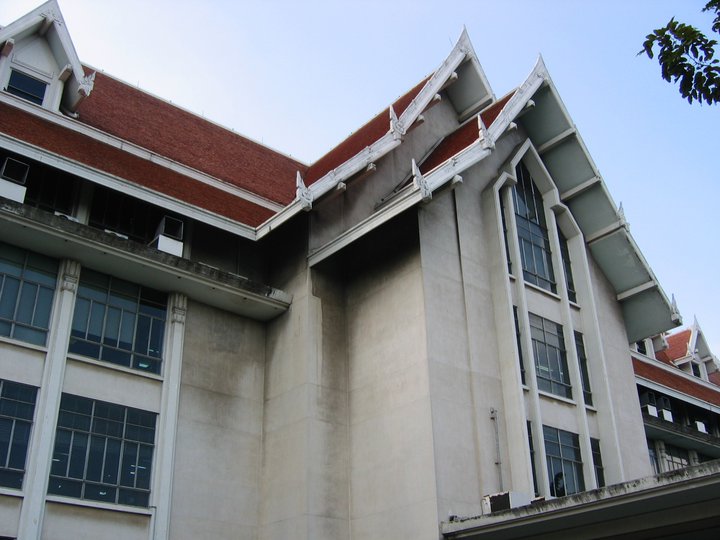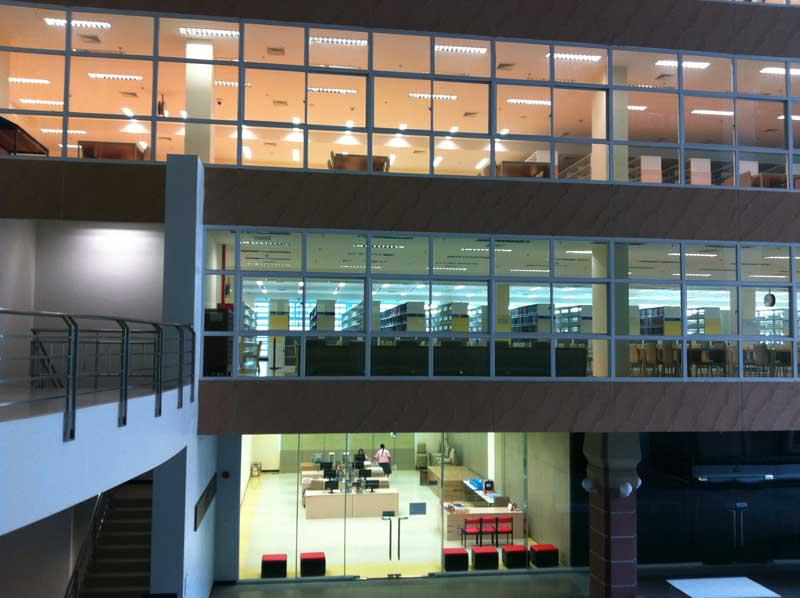 Operating as the legal deposit and copyright library for Thailand under the Fine Arts Department of the Ministry of Culture, the library is ideal for researchers and those looking to trace national heritage, science, arts and culture all the way back to original palm-leaf manuscripts.
Samsen Rd., Wachira Phayaban, 02-281-5212. www.nlt.go.th Open Mon-Fri 9-6:30pm; Sat-Sun 9-5pm.

If you're interested in the fine arts, humanities, social sciences and natural sciences of Thailand and its neighboring countries, you will enjoy the library's collection of over 50,000 volumes, categorized into sections like reference books, journals, manuscripts, palm-leaf manuscripts and rare books. There's occasional lectures and events, too.
131 Sukhumvit Soi 21, Asoke Montri Rd, 02-661-6470-7. Open Tue-Sat 9am-5pm. BTS Asoke.
TK Park

Often mistaken for a childish version of TCDC, TK Park doesn't just have stuff for kids but caters for adults of every age, with more of a multimedia focus. Its mini-theater, digital technology center and music library has made it a popular venue for music, education, literary workshops and events, including the Unlimited Literature, a monthly bookworm gathering which discusses selected books. There's a B20 entrance fee for visitors, or you can just opt for an annual membership card for B200. Books, CDs, internet, music, children's play area—it's all here.
8/F, Dazzle Zone, CentralWorld, 4 Ratchadamri Rd., 02-257-4300. Open Tue–Sun 10am–8pm. BTS Siam/Chit Lom.
Maruey Library

This three-story library covers a 688 square-meter space with over 200 seats. Attached to the Stock Exchange of Thailand, the open-until-late venue boasts a huge collection of economics-related books while investors will particularly enjoy the ability to access financial statements, news and trading data from the SET, too. With internet access, it can get noisy with students cramming ahead of their exams.
The Stock Exchange of Thailand, 62 Ratchadaphisek Rd., 02-229-2063. Open daily 8:30am-11pm (12am on Fri-Sat). MRT Queen Sirikit Conventional Centre.
Thailand Creative Design Center (TCDC)

At its peak hours on the weekend, the library can sometimes feel more like a place to see and be seen. Still, the favorite spot for young creative minds offers one of the biggest design book collections in the city. Its comfortable setting and good facilities, including internet, e/c outlet and material resource center, make it an attractive workspace for design devotees, with workshops and exhibitions all year round. The small theater and private rooms are also available with reservations. Membership is required.
6/F, The Emporium, 622 Sukhumvit Soi 24, 02-664-8448. Open Tue–Sun 10:30am–9pm. BTS Phrom Phong. www.tcdc.or.th