台灣人是出了名的愛喝咖啡愛滑手

機,你是否像我一樣到了泰國還是大街小巷的找咖啡,這時若是有家咖啡廳能讓你想用美味咖啡又能放"不"下手機

,那這樣不就一兼二顧摸剌阿兼洗褲!
悠閒的喝咖啡在把旅途中的趣事級照片輕輕鬆鬆鬆的上傳分享~而且是免費WIFI喔!!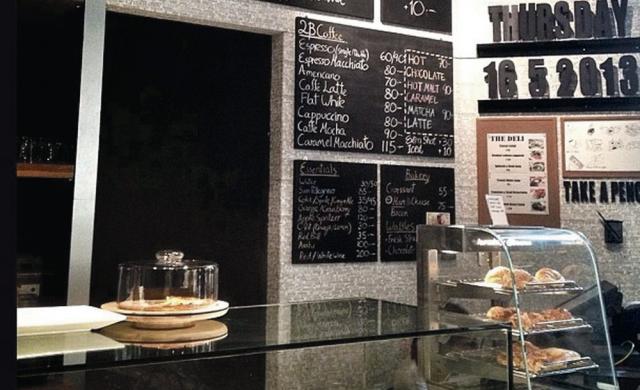 2B Bread & Brown Coffee
6/F, Emporium, Sukhumvit Soi 24. BTS Phrom Pong. Open daily 10:30am-9:30pm.
For those without a TCDC membership, not to worry, 2B Bread & Brown Coffee (located in front of TCDC) is a cozy café that offers free Wi-Fi and plugs for you to charge your laptop. Buy a drink and you can sit there for pretty much the whole day without the staff giving you a hard time.
De Sky Cafe & Cuisine
5/F, Digital Gateway, 0-2623-4188. BTS Siam. Open daily 11am-10pm
Quiet, decent food and reasonably priced drinks. Added bonus: watching the Skytrain go by when you've got writer's block.
Chaho
4/F Atrium zone, in front of Zen, CentralWorld, 02-613-1458. Open daily 10.30am - 9.00pm
Traditional matcha green tea latte frappucino, delicious green tea cakes and yummy green tea ice-cream. You do like green tea, don't you?
Montra Cafe
1/F, Yada Bldg., 56 Silom Rd., 02-652-4462. Open Mon-Fri 8am-midnight, Sat-Sun 11am-midnight
It's a restaurant, no it's a jewelry shop, no it's a coffee shop, no it's a workshop for mascot suits. Well, it's all that, actually.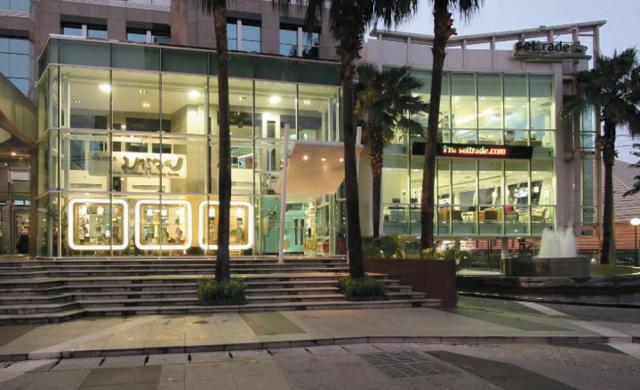 Maruey Library
MRT Queen Sirikit Exit 3, Ratchadapisek Rd., 02-229-2063-65. Open Sun-Thu 8:30am-11pm Fri-Sat 8:30am-12am.
Situated in the Stock Exchange of Thailand Building, Maruey Library is divided into two floors, the first floor where talk is allowed and the second for those seeking complete silence. The place offers only plug sockets and is open every day, even on national holidays, with no entry fee.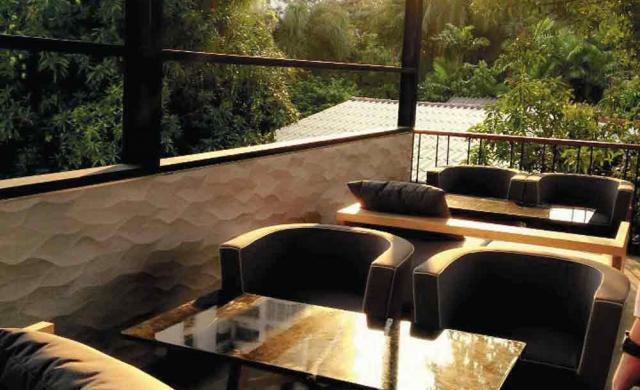 Nikko Café
Ekkamai Soi 12, 02-381-5291. Open daily 1pm-12am.
Opened in February, this Japanese-inspired café offers international and fusion dishes in a minimal open-plan setting with an airy terrace and plenty of greenery. Apart from that, it also offers free Wi-Fi, perfect for working out of home.
Cafe Kaldi
3/F, Esplanade, Ratchadapisek Rd., 02-660-9256. Open daily 10am-10pm
This Japanese-style café has plugs for your laptop. Definitely a nice touch.
SCG Experience
Pradit manutham Rd., 02-101-9922. Open daily 10:30am-9pm.
Behind the deconstructionist façade, you'll find four hours of free Wi-Fi upon registration. B600 gets you a two-year membership with unlimited Wi-Fi, plus access to a library of design and architecture books.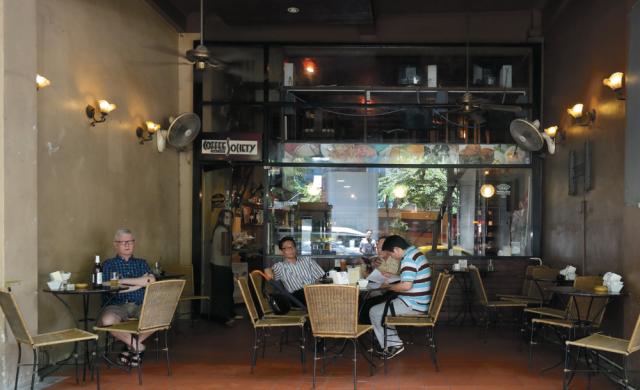 Coffe Society
12/3 Silom Rd (close to Silom Soi 2)., 02-235-9784. BTS Saladaeng. Open 24 hours.
This café/restaurant doesn't only offer American and Thai dishes, but also offers free Wi-Fi and is conveniently located a few minutes' walk from Saladaeng BTS Station.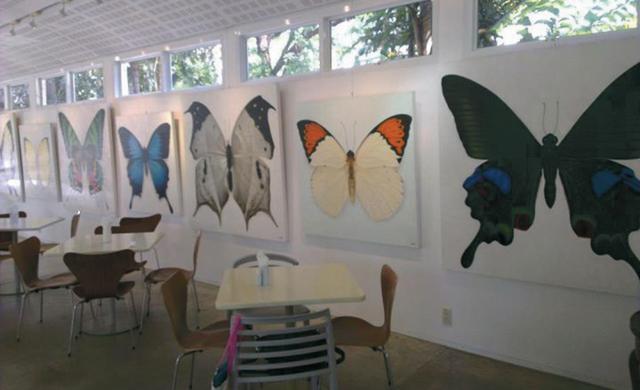 The Library
Sukhumvit 24, 0-2259-2878. BTS Prompong. Open daily 7am-9pm.
A cozy Japanese-looking cafe located right in the middle of town and if you don't own an iPad and need some inspiration, they have—gasp—books.
The Garden Gallery and Café Neilson Hays Library
195 Surawong Rd., 02-233-1731. Open Tue-Sun 9am-6pm.
Although you have to be a member to enter the library (fees vary according to age, with adults above 22 starting at B1,900 for six months), the place is also home to a quiet contemporary open-plan café that offers free Wi-Fi.
The Third Place
137-137/1 Thong Lor Soi 10, 02-714-7929. Open daily 9am-10pm.www.thirdplacebangkok.com
B120 gets you a choice of beverage and unlimited Wi-Fi at this friendly working space equipped with office appliances and meeting rooms.