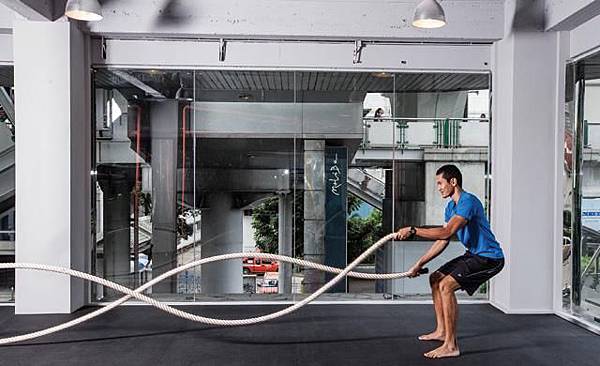 Still running on a treadmill and lifting weights? It's time to upgrade your workout with crossfit, kettlebells and TRX. Here's where.
你還再用跑步機和傳統的健身器材健身?該是時候升級你的健身方式了,在曼谷現在最夯的健身就是Crossfit, Kettlebells and TRX,在旅遊閒暇時可以去體會看看喔!!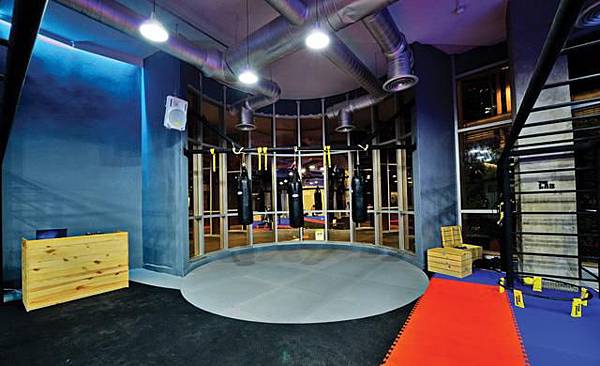 1. TRX & Suspensions at New Moves
The latest fitness opening in Childlom, New Moves looks to make you break a sweat through intense natural workout moves, without the use of conventional machines. The venue highlights the fitness technique of functional movement (aka multi-joint exercise) with equipment like Vipr, kettlebell, sandbell, suspension training, resistance band, slackline, battling rope and clubbells. It mixes cardio and weight training while improving flexibility and agility. Boot camp and combat boxing also available. Membership fees start from B4,000 for one month with unlimited access.
2/F, Maneeya Centre, Ploenchit Rd., 02-652-0539. BTS Chidlom. Open daily from 7:30am-8:30pm.
2. Cross Fit at The Aspire Club
This massive gym offers a wide range of fat-burning boot camp exercises, altitude training programs, youth gym training and the intense strength and conditioning training known as Cross Fit, which covers exercises like weight sessions, gymnastics and sprints to help you get results within the shortest amount of time possible. One program may include three sets of burpees (a squat, push-up and jumping jack all wrapped into one) alternating with three sets of kettlebell deadlifts, while another may require a 400-meter run, three sets of kettlebell swings and three sets of pull ups. Membership fee starts from B2,900 for one month of unlimited gym use and B6,313 for one month of group training covering all classes.
348/2 Sukhumvit Rd., BTS Asoke Exit 4. 02-229-4114. Open 6am-9pm on Mon-Fri and 8am-6pm on Sat-Sun.
3. High-Intensity 30-Minute Fat Burner at Flash Fitness
Having just expanded to another location in Sukhumvit 24, Flash Fitness (which started in Sathorn) focuses on group training exercises. Sessions include the likes of sled pushing, sandbag lifts, TRX training, kettlebells, agility drills and free weights. But the real highlight lies in the Body Comp 30 class: 30-minutes of high-intensity group circuit training; which promises to get you shredded through various exercises using things like free weights, blast straps and medicine balls. Other classes include yoga and a fusion class that combines an intense metabolic conditioning workout and basic yoga breathing. Price starts from B3,000 for six training sessions valid within one month.
3/F, Capitol Club (President Park), Sukhumvit Soi 24, 081-349-5727. BTS Phrom Pong. Open 6am-9pm on Mon-Fri and 8am-2pm on Sat-Sun.
4. Kettle Bells at The Lab
Want to try something a little different, like olympic bars and kettle bells? Fitness studio The Lab, known for its use of unconventional workout machines, just expanded to incorporate a new space on the second floor of RSU Tower, and now has TRX suspension training, ceiling ropes, gymnastic rings, as well as the usual weight training. Group training classes like strength, weight loss exercise and combat training are also available. Membership fee starts from B3,700 for a one-month eight-time use.
2&3/F, RSU Tower, Sukhumvit Soi 31, 02-662-1618. Open 7am-9pm on Mon-Fri and 9am-8pm on Sat-Sun.