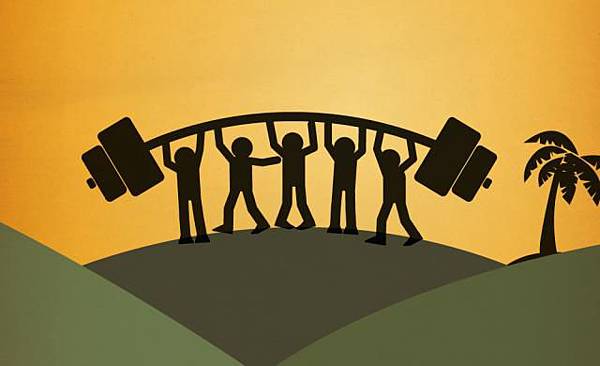 愛抱怨和懶度蟲不要來報名~真是當頭棒喝 但是只要你夠努力教練保證第一周就讓你甩掉5磅~到曼谷不仿嘗試看看喔
Complainers and slackers need not apply. Fitness instructor Stefan Lamping swears you'll lose up to five pounds and two inches in your first week of camp, but he's going to make you work for it. This one-hour, 712 calorie-blasting group sweating session is all about interval training and uses everything from kettlebells to your basic push-ups and lunges. They keep it fun and engaging, too, often incorporating workout games. One-hour bootcamps are held every Mon, Wed and Fri at 7am, 8am, 10am, 6pm and 7pm on the third floor of The Capitol Club at the end of Sukhumvit Soi 24 (BTS Phrom Phong). Free to try for a week, the rate is then B3,000 per month (for a six-month contract, in two B9,000 installments) or B5,000 for a month. In addition to their weekly sessions, they also offer personal training programs and weekend bootcamp trips to Hua Hin. For more information, go to www.maxfitperformance.co.th or call 089-071-4822.
Aspire Fitcorp Asia
Like Stefan, Daniel Remon is a man of action and expects the same from his clients. Since 2007, The Aspire Club (348/2 Sukhumvit Rd., across from Terminal 21. BTS Asoke/MRT Sukhumvit) has been running what they call Small Group Training, where Remon and his team of trainers take you through group workout sessions that include everything from kettlebells, core strength training, climbing ropes and even mixed martial arts. You name it, Remon says he has it—and lets you try it in a fun, social setting where you'll meet like-minded people and achieve your fitness goals. Additionally, Fitcorp also runs outdoor bootcamps, (for brave souls willing to endure the heat) where women can expect to burn 600+ calories and men a whopping 800-1200 calories in their one-hour sessions. These are held at Benjakiti Park (Asoke Road, next to Queen Sirikit Convention Center) Mon, Wed and Fri 6-7am; Tue and Thur 5:30-6:30pm; and Sat 7-8am (B5,900 per month or B42,900 per year). For more information on the Small Group Training at The Aspire Club, go to www.theaspireclub.com or call 02-229-4114; 080-188-4114. For more information on the outdoor bootcamps, go to www.fitcorpasia.com or call the club's listed numbers above.
Pro-Fit
Formerly held at Benjasiri Park (next to Emporium. BTS Phrom Phong), these bootcamp groups (for 10-15 people) are currently in between sesssions, so get in touch with them to find out their schedule. But at only B300 a session, you'll be losing far more calories than baht. Not intense enough? The Pro-Fit duo recently added the option of Small Group Cardio Kickboxing Camps (B500 per session). Grab a few of your friends, as this session allows only up to five people, for some punching good fun. For more information, go to www.bangkokfitnesstraining.com, emailinfo@bangkokfitnesstraining.com or call 085-328-0744.
Meet your master

Stefan Lamping of MaxFit Performance practices what he preaches. He changed his life around at 18 and is now dedicated to helping others do the same.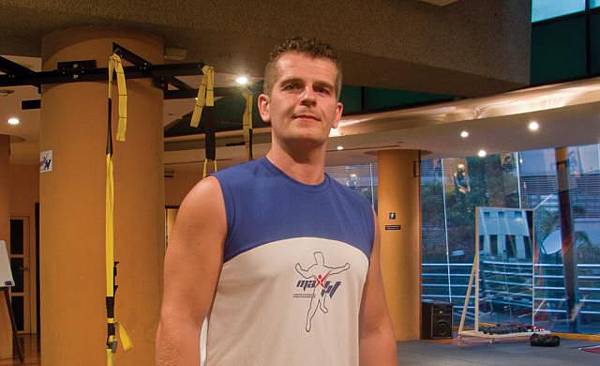 You call yourself a "former fat boy." Do you think your own weight-loss challenges help you relate better to your clients?
Of course. I can actually feel what they feel. Because I was always quite a big teenager, sports were quite difficult for me and I always ended up last. But I kept fighting and trying. And then I met this Dutch body builder and he was a big inspiration. He taught me everything about what I should do and eat. Basically he changed my life and I lost a lot of weight in two or three years. Then I became a body builder myself.
Do you think group classes/bootcamps are more effective than solo training?
I think so, for sure. Because people are more motivated when they're in a group, and they will push themselves harder. What I've found is that a lot of people who come here for the first time think they cannot make it, but other clients will push them and encourage them to not give up. Also, in a group it's more fun. I find one-on-one training, which I also do, sometimes gets boring.
Do you ever have a "I just don't want to work out"day?
Everyone has those days. What I do is listen to something motivational or watch a certain movie or I just take a break. But to be honest, my job gives me energy.
When I see people changing their lives, that gives me a lot of energy.
Biggest exercise myth?
Cardio on the treadmill for hours and hours. People think that they lose weight doing this, and that's a myth. You can even get fatter. What you should focus on is your own body weight—use your own body for your exercises, use it as a machine. And interval training, where you work hard for a certain amount of time, then you slow down for a period, like sprinters, that's the way you should exercise. That's the secret.