泰國天氣總是讓人心情大開,當然這些美麗的花朵也是百花爭放~到泰國不要只是血拼了,帶女友賞賞花耍耍浪漫,帶家人交遊踏青,整個人保證心曠神怡!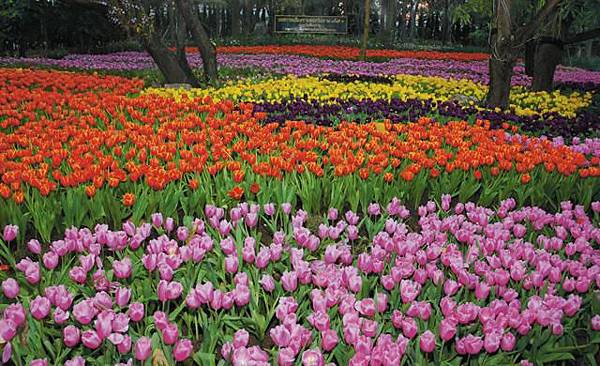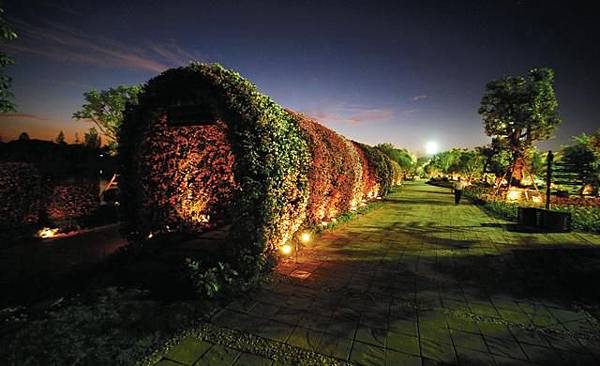 CHIANG RAI
Chiang Rai Dok Mai Ngam 10th
Though quieter on the festive front than Chiang Mai, Chiang Rai does offer up this small but charming floral festival right in the middle of the city at Suan Tung and Khome Chalermprakiet. Covering an 11-rai area, this 100-year-old prison-turned-park houses various kinds of winter flowers, from colorful tulips (orange, yellow, pink, red and magenta) to all sorts of sweet-scented lilies. After finishing your long trail, take a little time to visit the beautiful old buildings inside the compound, starting with the old wooden prison building that's now home to an exhibition showcasing the costumes of 30 hill tribes in Northern Thailand. Another colonial-style building acts as an information center for the garden.
Duration: Dec 20, 2013-Jan 20, 2014
Contact:
TAT Chiang Rai 053-717-433, 053-744-674/5, Chiang Rai Municipal 053-711-333, 053-713-272,
www.chiangraicity.go.th

LOEI
Phurua Marigold Field
Although the Northern region is famous for its cool breeze, the place with the coldest recorded temperatures in Thailand is actually Phurua, situated in mountainous Loei province. Having welcomed cool-seeking visitors for years, Phurua is famed for its golden field of dow ruangs (marigolds) in the middle of the valley. There are actually two fields you can visit, the first of which starts blooming late November, while the second blooms from late December through until late January. Pack your bag this weekend for the Phurau Music Festival at Chateau de Loei.
Duration: Now-Jan 30, 2014
CHIANG MAI
Flora Festival 2013
The biggest event of the flower season, this will be the fourth staging of the Flora Festival at the Royal Park Rajapruek. This time under the theme "Color of the Plants." The exhibitions been dubbed "The Seven Wonders" and include the newly renovated Hor Kham (main pavilion), a new orchid garden, giant and small vegetables, the biggest flower house in the Northern region, and an exhibition of King Tulips, a new hybrid to honor HM the King. The food, too, is set to be even more exciting than before as they offer dishes from the restaurants of the seven royal projects in the hills up north. As you'd expect, this includes fresh organic produce. This year, they're also catering to those who don't fancy walking in the brutal midday sun, accepting visitors through to 8pm, while you can also travel around on open door trailers (B20), golf carts (B600 per hour) or bicycles (B20 per hour).
Duration: Dec 1, 2013-Feb 28, 2014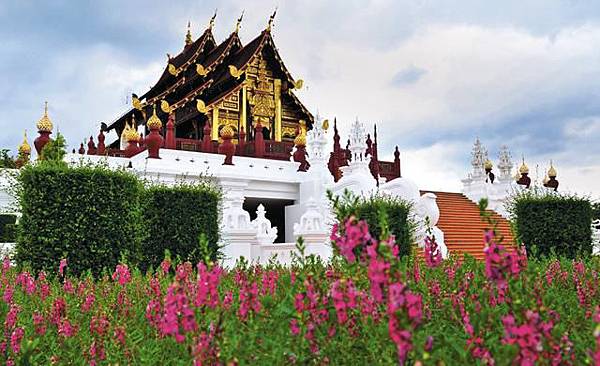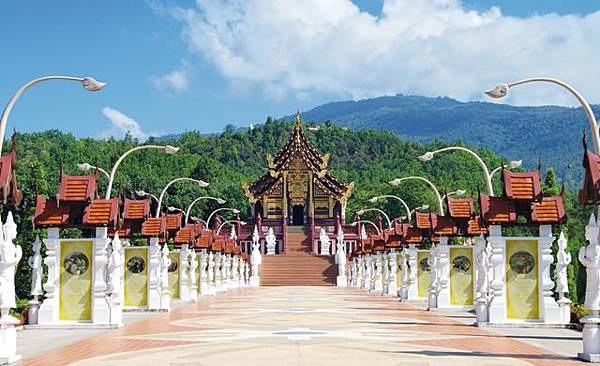 NAKHON RATCHASIMA
Flora Park 2013
This weekend resort destination is never short of flowers to admire. After the arrival of two popular floral parks, Dasada and The Bloom, the longer-established Flora Park has announced another floral festival. Of the millions of flowers here, the highlights can be found at the English rose garden, where you can walk among more than 400 varieties of roses. Another fun place to check out is Faprathan Farm, where you can learn about organic farming, from growing pesticide-free fruit and vegetables to raising chickens for their eggs and producing coffee. You can also hop along to the farmer's market to buy fresh goods to take home, too.
Duration: Now-Mar 30, 2014
PHETCHABUN
Phutubberk Winter Flower Festival
This new floral festival will take place on Phutubberk, the famous resort hill in Phetchabun province. Dubbed the "hill of cabbages," you can expect to come across a huge decorated cabbage garden, as well as many winter flowers dotted around the 60-rai area. They also showcase giant pumpkins, some of which weigh more than 100 kilograms. The park is situated near Wat Pa Phutubberk—just note that the place is pretty unfinished as it's still in its first year. But if you're hoping to catch sight of the fog and the stars at Phutubberk, dropping by might not be a bad idea.
Duration: Now-Feb 28, 2014
Contact: TAT Phisanulok 055-252-742/3, Phetchabun Public Relation Office 056-721-733

SARABURI, LOPBURI AND SUPHAN BURI
Sunflower Festival
These ever-popular flower fields near Bangkok bloom annually at the end of the year. Although the most famous and photogenic sunflower fields are in Saraburi, the province with the most sunflowers is actually Lopburi, home to fields covering about 300,000 rai. Suphan Buri, too, is another interesting option as it also has other flowers like orchids, supparod si (bromeliads), na wua (flamingo flowers), roses, chuanchom (desert rose) and tulips. You can find them all in the one place: Suphan Buri Agricultural Extension and Development Center (Plant Tissue Culture).
Duration: Dec 1, 2013-Jan 31, 2014
Contact: Saraburi 036-319-026, 036-218-893, Lopburi 036-770-096-7 and Suphan Buri Suphan Buri Agricultural Extension and Development Center (Plant Tissue Culture) 035-437-705, 089-837-3277 and TAT Suphan Buri 035-536-030, 035-535-789
Bloom Time
Where to See Flowers All Year Round
Jan-Feb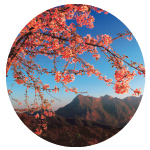 Nang Phaya Sua Krong
Where: Chiang Mai, Chiang Rai, Nan, Petchabun
Feb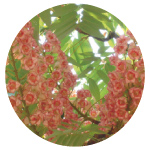 Chomphu Phuka
Where: Doi Phuka National Park, Nan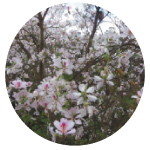 Dok Siew
Where: Lampang
May-Jun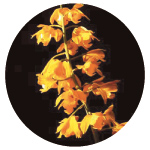 Euang Bussarakham
Where: Phetchabun
Jun-Aug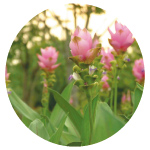 Dok Krajiew
Where: Chaiyaphum
Oct
Wild Flowers
Where: Ubon Ratchathani
Nov-Dec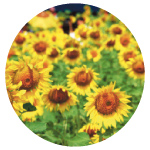 Sunflowers
Where: Lopburi, Saraburi
Bua Tong (Mexican Sunflowers)
Where: Mae Hong Son